Welcome to Clinic Pharmacy
Serving the Brownfield Communities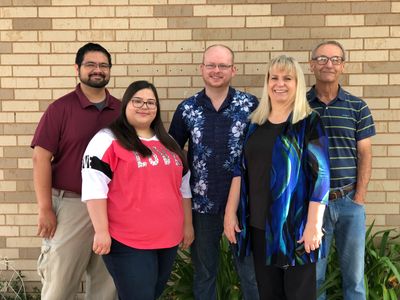 What Patients Love The Most
"They know you by name, always calls you back when they say they will."
"Truly an amazing place! I lost my handy little prescription card that has the meds doses- he made me a new one!"
"Every time I go to Clinic Pharmacy, I leave feeling better."
"I love their drive-thru."
Helpful Tools For Existing Patients
Use our delivery service or drive thru window
Three Ways To Become A New Patient
Our Mission Statement
Located in Brownfield, TX, we're proud to be the community pharmacy for Brownfield, Plains, Denver City, Seagraves, Lamesa, Loop, Meadow, Welch, Tahoka, O'Donnell, Wolfforth, and Lubbock. Our pharmacist has 36 years of experience and our friendly staff will treat you like family. At Clinic Pharmacy, we believe that being a local Brownfield pharmacy means providing Healthcare services to our patients that are customized to meet their needs.